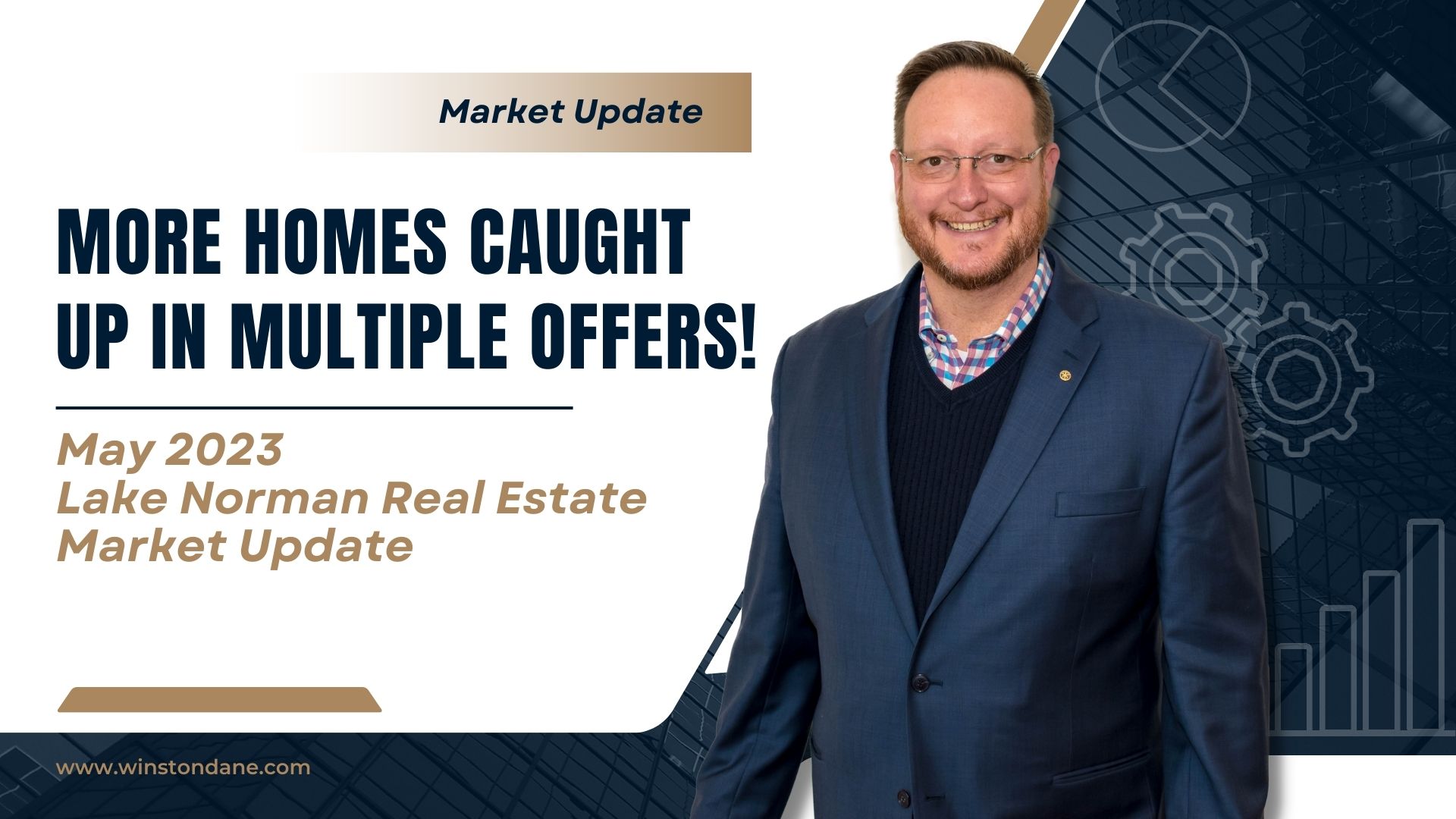 Welcome to the Lake Norman Real Estate Update for May 2023! As we dive into the latest trends and statistics, we bring you valuable insights into the dynamic housing market of this vibrant region. Whether you're a homeowner, buyer, or investor, staying informed about the local real estate landscape is crucial in making confident decisions.
In May 2023, the Lake Norman real estate market continued to showcase its strength and resilience. The average percent of the original price remained steady across the area, reflecting a balanced market for both buyers and sellers. Denver, Sherrills Ford, Mooresville, and the Charlotte MSA all experienced consistent performance, highlighting the region's attractiveness and stability.
Home prices in Lake Norman continued their upward trajectory, reflecting the sustained demand for properties in this desirable location. Sellers benefited from favorable conditions, while buyers found ample opportunities to explore a wide range of housing options.
Property sales remained active, with a healthy level of inventory available to meet the demand. This balance provided a favorable environment for both parties to negotiate and find common ground.
As we move further into the year, it is essential to keep a close eye on the evolving market dynamics. Factors such as interest rates, economic indicators, and local development projects can influence the future trajectory of the real estate market in Lake Norman.
Whether you're considering selling, buying, or investing in Lake Norman, consulting with a knowledgeable real estate professional can provide invaluable guidance tailored to your specific needs.
Stay tuned for our next update as we continue to monitor the Lake Norman real estate market closely. Remember, knowledge is power, and being informed positions you for success in this ever-changing landscape.