What's New in Lake Norman
Posted by Phoebe Williams on Tuesday, May 30, 2023 at 12:45:27 PM
By Phoebe Williams / May 30, 2023
Comment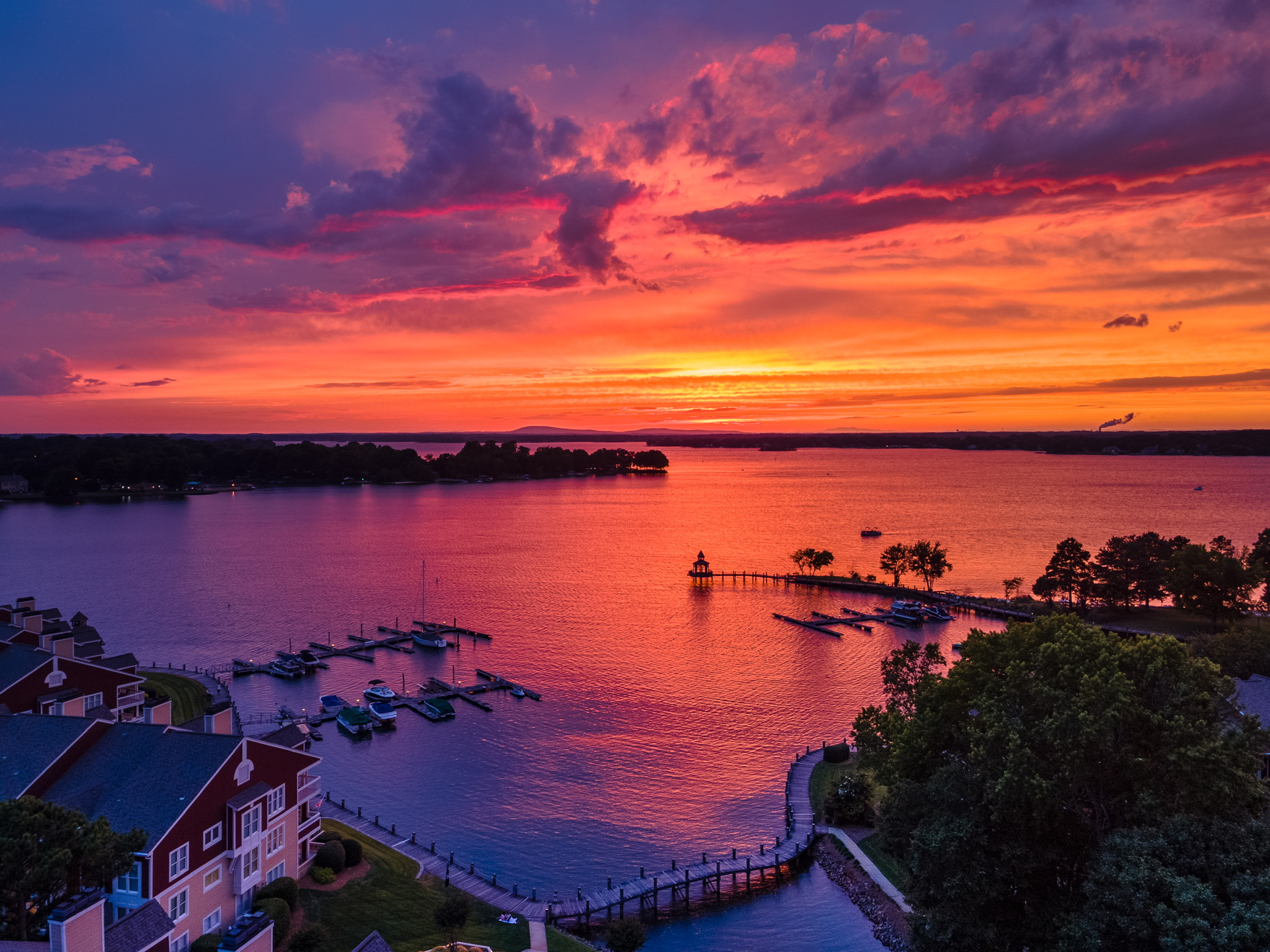 Image Credits to: Taylor Christian
Discover a World of New Experiences in Vibrant Lake Norman! Embark on an adventure of taste and delight as this thriving region continues to flourish with exciting additions. Whether you crave innovative gastronomy, crave-worthy craft brews, or decadent desserts, Lake Norman has it all!
Handel's Homemade Ice Cream (

20545 Torrence Chapel Rd)
Indulge in Unforgettable Ice Cream Delights at this Legendary Parlor! With a rich history and a passion for excellence, this long-standing ice cream parlor offers a tempting array of flavors and delights. From classic favorites to unique creations, they meticulously craft each scoop using only the finest ingredients available. Savor the wide selection of ice creams and sorbets, and treat yourself to irresistible sundaes and shakes. They take pride in being recognized as the #1 ice cream in the world, a testament to their unwavering commitment to quality and flavor.
Tropicana Sports Bar (19708 West Catawba Ave)
The Beloved Late Night Spot Returns, Revitalizing the Cornelius Community! After a temporary closure due to a fire, they are thrilled to announce their triumphant comeback, reclaiming the former location of Kat's Seafood Kitchen. Prepare for a sensational revival, as they bring back the good times, delectable food, and unforgettable live music that you've been longing for. Embrace the vibrant atmosphere and create new memories together. Experience the perfect blend of delicious cuisine, lively entertainment, and a welcoming community. Get ready to rediscover the magic as they return, better than ever!
Rico's Acai (20823 N Main St # A)
Discover the Ultimate Destination for Irresistible Organic Açaí Delights! Introducing the newest location, where they proudly serve up luscious açaí puree blended to perfection and paired with authentic Brazilian imports. Indulge in a guilt-free treat that nourishes your body with an abundance of antioxidants, calcium, potassium, and vitamin A. Whether you're a health-conscious individual seeking a perfect match for your lifestyle or simply yearning to satisfy your cravings on a sunny day, they have something for everyone. Embrace the vibrant flavors and wholesome goodness that await you at this delightful establishment. Experience the true essence of açaí bliss!
Port City Club (18665 Harborside Dr)
Celebrated Chef David Burke Breathes New Life into Port City Club's Culinary Experience! Prepare your taste buds for a culinary revolution as Chef Burke unveils his signature creations at Port City Club. Indulge in the exquisite flavors of Lobster Dumplings with tomato miso sauce and basil oil, and savor the irresistible allure of black pepper maple glazed Clothesline Bacon. Experience a dining adventure like no other as Chef Burke's culinary artistry takes center stage at Port City Club.
Experience the Evolution of a Lake Norman Dining Favorite! The beloved "Davidson Ice House" is undergoing an exciting transformation, emerging as the all-new concept known as Hot Mess. Immerse yourself in a culinary adventure like no other as they delight patrons with their delectable offerings. Indulge in mouthwatering burgers, savor fresh and healthy bowls, and treat yourself to tantalizing lobster rolls. With a focus on catering to various dietary preferences, Hot Mess proudly presents an extensive selection of vegan, vegetarian, and gluten-free options. While currently closed for renovations, they are diligently preparing to reopen their doors, eager to share their revamped dining experience with you. Stay connected and be the first to receive updates by following their social media pages. Get ready to embark on a flavorful journey as Hot Mess emerges as the latest sensation in Lake Norman's vibrant culinary scene!
Fisher Farm Archery Range (21215 Shearer Rd)
Thanks to the dedication of resident Sterling Martin, who has passionately taught archery programs in the area, Davidson now boasts one of the few publicly accessible archery ranges in the Mecklenburg Park system. This exciting addition enhances the allure of Fisher Farm Park, providing a unique and thrilling amenity for residents and visitors alike. Don't miss out on this extraordinary opportunity to explore the world of archery in the heart of Davidson.
760 Craftworks Brewery (100 Gilead Rd)
Introducing the Newest Family-Owned Taproom in Downtown Huntersville! Father-and-son team Wagner and Trey Ramsey have transformed the former Huntersville Police Department building into an 8,000-square-foot taproom. Discover a diverse selection of craft beer, wine, ciders, seltzers, and non-alcoholic beverages, all in a welcoming atmosphere that fosters community and relaxation. Experience the perfect blend of family, flavor, and fun in the heart of downtown Huntersville.
Lake Norman offers an abundance of adventures for every soul. Let your curiosity guide you as you uncover the secrets and treasures that await in this captivating haven. Get ready to create unforgettable memories and embrace the thrill of discovering Lake Norman's endless adventures!
Disclaimer: This post was originally posted at the https://www.visitlakenorman.org/blog/post/new-in-lake-norman/