Top 10 Spring Cleaning Tips for 2022
Posted by Wendy Atherton on Wednesday, March 30, 2022 at 12:13 AM
By Wendy Atherton / March 30, 2022
Comment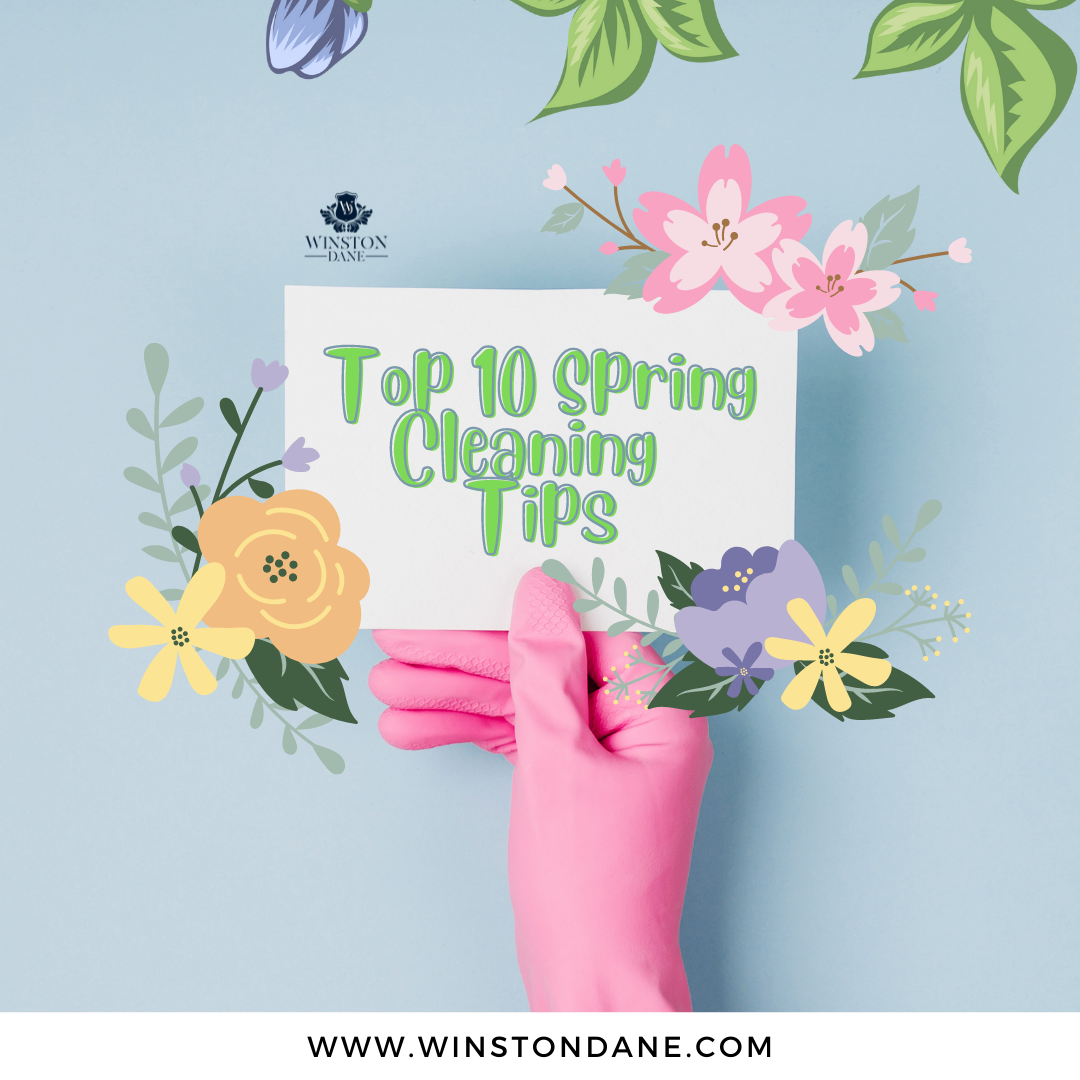 It's time to start thinking about spring cleaning your home, believe it or not. Spring cleaning is essential for everyone, but especially for allergy sufferers. And it's even more crucial in the COVID-19 era. You owe it to yourself and your family to give yourself and your family a good clean.
It's not as difficult as you would believe to live a healthy and happy life at home. Simply follow our top 10 allergy-friendly spring cleaning ideas and hacks in 2022.
1. Create a Schedule
Examine your home to see which areas require the greatest attention. What areas of your house do you neglect to clean on a regular basis? Those are the most effective areas to begin. Having a plan can help you stay focused on the task at hand, regardless of where you start. Just take it one room at a time.
2. De-clutter
According to studies, having a chaotic home increases your stress level. It tells your brain that the job isn't finished.
The health consequences of inhaling dust, mixed with the stress of returning to a crowded workspace, can be taxing. Because we're all spending more time at home, and especially in our home offices, keeping a clean work environment is more crucial than ever.
Set aside some time to do the following:
Clean and organize your workspace.
Examine the dreaded junk drawer (as well as the desk drawers!)
Organize your wardrobes.
You might be amazed at how revitalized you feel after removing unneeded stress from your life.
3. Use a HEPA Vacuum
When you vacuum, you might get rid of more than simply dust. One of the best spring cleaning supplies to have is a high-quality HEPA vacuum. They detect microscopic airborne particles that are invisible to the naked eye but can trigger allergic symptoms. Pet dander, allergies, and other household particles are trapped by them.
If you don't have a HEPA vacuum, search for one with attachments such as dusting brushes, crevice tools, and hoses so you can clean more than just your floor. Ceiling fans, cobwebs in corners, cushions, and small spots such beneath furniture are all easy to clean with these items. Make care to relocate your furnishings as well (or at least vacuum under it). With an excellent HEPA vacuum, you'll have a healthy, clean house for the entire spring season.
4. When it comes to spring cleaning, consider going green.
Don't expose yourself to chemicals and pollutants if you want to start spring off right. One of the greatest green products for spring cleaning is a steam cleaner. Microwaves, tile, hard floors, kitchen appliances, baths, and even outdoor locations can all benefit from it.
Steam cleaners are a chemical-free and natural cleaning solution because they only employ hot water vapor.
If you don't have a steam cleaner, white distilled vinegar, baking soda, and water is one of the greatest natural cleaning combos. These ingredients are inexpensive, non-toxic, and have a long history of cleaning success.
5. Always start at the top and work your way down.
When considering how to spring clean your home, it's crucial to begin at the top and work your way down. This will push debris downward, preventing you from having to dust or clean your space again. If you have a vacuum with an extension hose, start by vacuuming the cobwebs and dust off your ceilings and fans.
Then dust your furniture and other items before vacuuming your floors to remove all the dust and debris. It will help you save time.
6. Walls and windows require attention as well.
People almost never clean their floors, but they frequently neglect to clean their walls and windows. The majority of dust does not settle on the floor or other surfaces. Wipe clean the walls and blinds with a moist towel (starting from the top). Outside, remove and clean the window screens.
When it comes to the window itself, chemical cleaners are not recommended. Cleaning windows with a steam cleaner and a squeegee is a breeze.
7. Don't Be Afraid of the Bathroom and Kitchen
Don't be afraid to clean your bathroom! Here are a few common issue spots that folks overlook:
Kitchens
Clean the insides of your cabinets.
Go through your cupboard and refrigerator to see what you can find. Wipe out the shelves and discard any outdated things.
To avoid scratching or other concerns with stainless steel equipment, use soft cleansers or a steam cleaner.
Bathrooms
Replace the shower curtain.
Remove any expired products from your cosmetics drawer or medical cabinet.
Installing or upgrading to a new bathroom fan is also a good idea. Replacing or adding a new fan to your bathroom might help keep it in good shape. They're ideal for eliminating odors/vapors and ventilating moisture during showers. Built-in lights, automatic operation, and other user-friendly features may be available depending on the model you choose.
8. Remember to Take Care of Your Air
One of the most critical and underappreciated aspects of spring cleaning is replacing furnace and HVAC filters. Indeed, changing a conventional filter with a more durable one with a high MERV rating will help you stay healthier as spring approaches.
Smaller, irritating particles will be caught. During the winter, dust collects in the ducts of your air conditioner, but improved filters catch these particles and prevent them from entering your home. It's a low-cost solution to ensure that you're inhaling clean, healthful air.
An air purifier is the greatest approach to ensure healthy spring air that is free of allergies, indoor pollutants, and odors. If someone in your house has allergies or wakes up uncomfortable during allergy season, an air purifier in his or her bedroom can assist.
9. Do you suffer from severe allergies? Take care of yourself.
All of the winter dust on furniture and fixtures will most likely be disturbed by cleaning. If you have allergies or use a lot of cleaning products, make sure to read the labels. Wear rubber gloves, masks, scarves, and even hairnets for safe spring cleaning. Skin irritations and allergic responses can be avoided by wearing protective garments.
10. Set a New Tone with Spring Cleaning
If your area feels gloomy and heavy, minor tweaks might help it feel lighter and more welcoming for spring. Changing up your room by adding fresh colorful pillows or paintings is a terrific way to do so. Other ways to prepare your rooms for spring and summer include replacing bedding, towels, table linens, and even window treatments.
Follow these spring cleaning ideas to make the transition from winter to spring a breeze. Make a routine, begin by decluttering, always work from top to bottom, and don't forget to clean your air.
Download our SPRING_CLEANING.pdf checklist!