Navigating the Unique Housing Landscape: Unveiling the Reverse Bubble Phenomenon
Posted by Phoebe Williams on Thursday, August 17, 2023 at 12:16:07 PM
By Phoebe Williams / August 17, 2023
Comment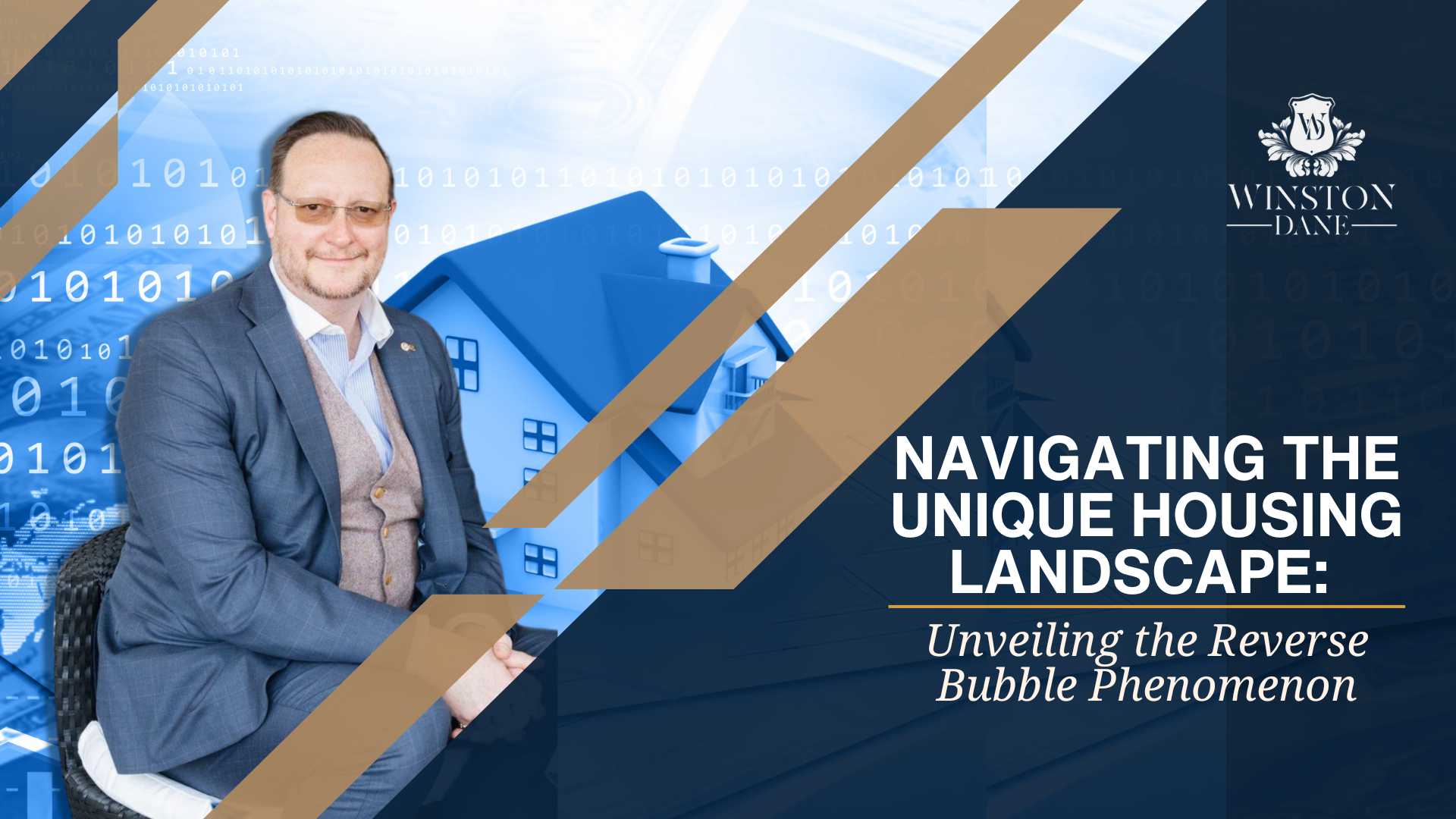 In the ever-shifting world of real estate, there are moments that stand out as truly unique. One such moment is upon us now – a reverse bubble that's quietly inflating, thanks to persistently high-interest rates. Today, we're delving deep into the recent data from Redfin, uncovering the reasons behind a record number of Americans shying away from home purchases, identifying the top 10 booming markets, and shedding light on the 10 markets experiencing downturns.
Redfin's Data Dive: A Closer Look at the Current Scenario
The real estate landscape is sending mixed signals, and Redfin's data provides intriguing insights into the mindset of potential buyers. More Americans than ever before are apprehensive about entering the market. However, this isn't a tale of pure pessimism. We'll delve into the specifics of the top 10 markets that are flourishing, contrasting them against the 10 that are witnessing downturns.
Listening to the Experts: Economists Weigh In
Economists are invaluable guides in times of market uncertainty. TransUnion's latest report sends shockwaves, revealing that Gen Z is shying away from the American dream of homeownership. An astounding 59% drop in mortgage originations from a mere year ago reflects a significant shift in sentiment.
Into the Abyss: The Significant Real Estate Downturn
A notable downturn is currently gripping the real estate sector, with projections estimating a total of approximately 4.2 million units by year's end. These figures harken back to the tumultuous times of the 2008 financial crisis. A curious twist arises in this narrative – despite the downturn, home prices are far from receding. A telling example is the city of Charlotte, where prices have surged by an impressive 5.35% in the span of this year alone.
Balancing Act: The Dichotomy of Demand and Inventory
The pandemic-fueled housing boom created a demand that could scarcely be sated, even with a 300% surge in inventory. While inflation appears to be tapering, a staggering 73% of Americans feel that homeownership lies beyond their financial grasp. This year brought a trajectory of rising home prices, along with an unusual uptick in listings, a trend that gains momentum as we edge closer to the fall season.
Consumer Confidence Shaken: Pin-Up Demand and Uncertain Times
Consumer sentiment has taken a hit. A survey by Vanning May lays bare a remarkable statistic – 80% of consumers deem the present moment unfavorable for purchasing, primarily attributing this sentiment to the soaring prices and elevated interest rates. Nevertheless, there's a silver lining – pin-up demand is lurking. This is largely due to a substantial number of individuals aged 33 to 36, a classic bracket for first-time home buyers.
Hope Amidst Uncertainty: The Potential for an Upturn
Homeowners, while cautious, are poised for action, their decisions intricately tied to prevailing interest rates. An overwhelming 82% feel trapped by existing mortgage rates. Market experts keenly monitor the pivotal 5% threshold, anticipating that a rate decline might spur both buying and selling activity, potentially triggering a surge in transactions and consequent price escalation.
Geography Matters: The Tale of East and West Coast Dynamics
Interestingly, the markets currently experiencing downturns are predominantly clustered on the West Coast. On the flip side, the thriving markets are concentrated on the East Coast, particularly in the vibrant Southeast region.
Transitioning into the Fall Market: Current Rates as Handcuffs
As the market transitions into the traditionally slower fall period, one thing is clear – the prevailing interest rates are the primary determining factor for both potential buyers and sellers. However, a rate decrease might signal a shift, with the potential to breach the 5 million homes per year mark.