Myth Busters: Real Estate Edition
Posted by Wendy Atherton on Saturday, January 8, 2022 at 8:58 PM
By Wendy Atherton / January 8, 2022
Comment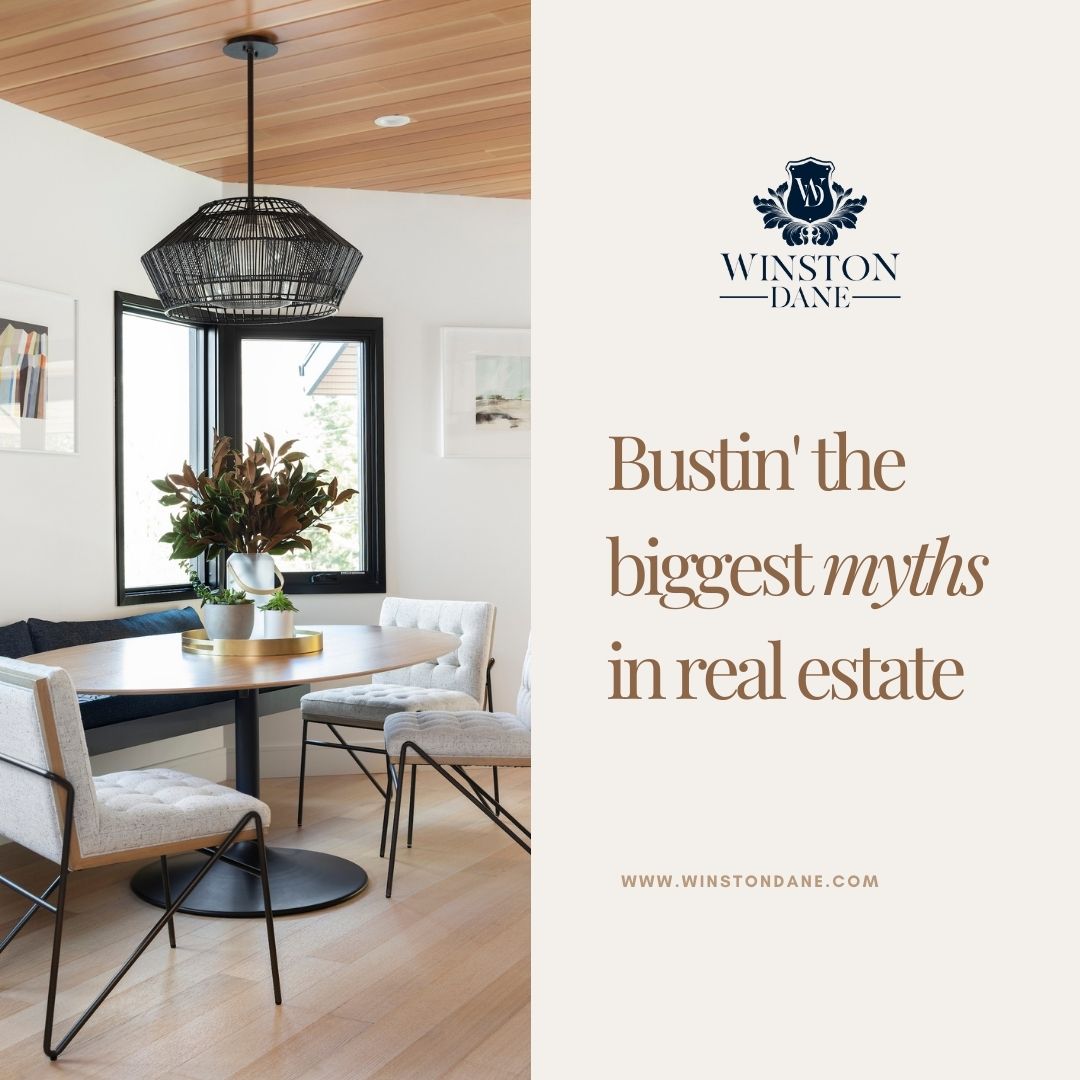 Prepare to be mind-blown ?⁣
Give this post a share if you learned something new!
You need piles of cash to buy a home.
While 20% down will help you skirt private mortgage insurance (PMI), you can still lock in a remarkably low rate with as little as 5%, 10%, or even no money down.
You need spotless credit to buy a home.
Poor credit isn't unforgivable. It may take a bit more grit, but there are many options available for buyers of all incomes and credit tiers. If you keep hearing, "No!" from lenders, don't quit. Keep trying! And don't worry, I'm here to help!
If you don't have children, don't worry about school districts.
Even if you don't have children (or your kids have flown the nest), when it's time to sell, you'll be in a stronger position if you're in a good school district.
As long as your total mortgage payment is less than 36% of your income, you can afford any home.
It's pretty outdated — the 36% guideline. Although still used by lenders, in today's world, most homeowners are more comfortable with a payment of no more than 28% of their monthly income.
I can try FSBO and if it doesn't work out, I'll list it with an agent.
The truth is that FSBO sales accounted for only 9% of all home sales in 2020. Translation? Most homeowners don't want to go it alone in our market with multiple offers, back-to-back showings, escalation clauses, and intense negotiations.