Future I-77 exit coming down the road; other initiatives are on the horizon
Posted by Wendy Atherton on Tuesday, February 22, 2022 at 12:34 AM
By Wendy Atherton / February 22, 2022
Comment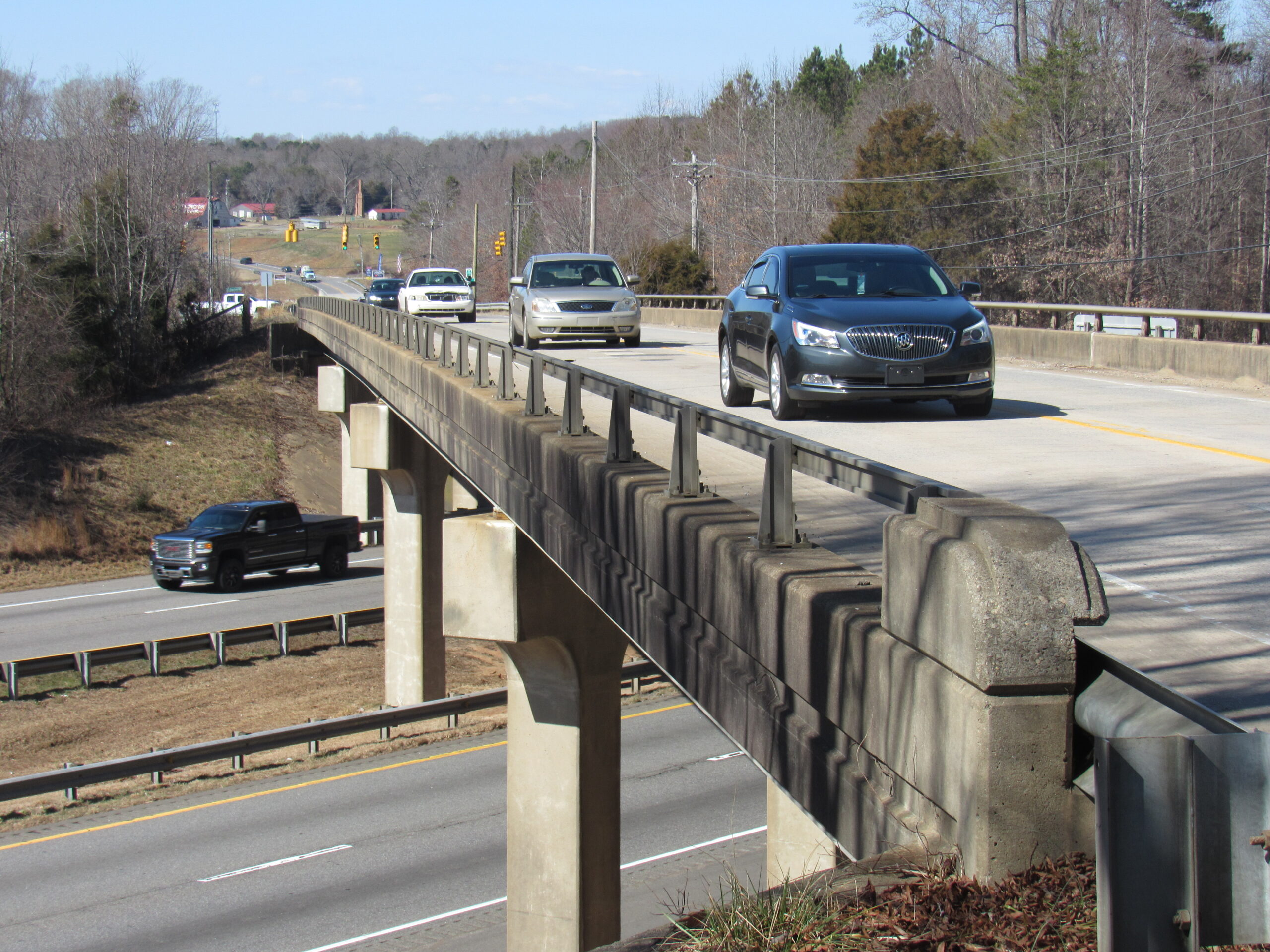 MOORESVILLE — The main course of the Mooresville town board's all-day fact, figure, and financing retreat was a buffet of "where we are" and "where we're going," with a dash of dreaming offset by a big dosage of realism.
The town is in good financial position, many municipal projects have been completed or will be completed, and the list of prioritized projects to potentially handle next is expanding, according to the Feb. 11 meeting at the Charles Mack Citizen Center.
While town staff members presented commissioners with construction updates, schedules, and the most recent cost estimates for ongoing, funded, and in-the-pipeline projects, a common theme emerged: some high-profile, wished-for improvements – critical cogs in a vision for an enhanced transportation network – were beyond town control.
Exit 38 and beyond
The expected construction of an Interstate 77 junction at Cornelius Road was a frequently discussed topic. Exit 38 is the next planned phase in a traffic management and industrial park improvement project linked to the Connector Road, which was built between North Carolina and Virginia. Cornelius Road feeds off of US Highway 115 and US Highway 21.
The $27.3 million project, which includes an interstate flyover to Bluefield Road, is one of those touched by the North Carolina Department of Transportation. Construction has been pushed back to Fiscal Year 2028 due to Department of Transportation delays.
An interstate flyover connecting business areas and alternate-route highways located north of N.C. is the Midnight Lane to Oates Road connector. Another NCDOT reshuffling casualty is Route 150 and the frequently crowded Exit 36. Construction, which would cost $41 million and involve various related road improvements, will begin in FY29.
With large and long-term building planned on N.C., both projects are seen as critical. In the not-too-distant future, there will be 150 of them. However, as the retreat progressed, they were demoted to a "wait and see" status because the fate of the project is in the hands of NCDOT.
Still a full slate
Commissioners were irritated by talk of what they couldn't control, but there were still plenty of local projects worth $60 million to consider.
Town Manager Randy Hemann and assistant town managers Ryan Rase and Beau Falgout hurried through updates on a variety of projects in transportation, public safety, planning, and utility service categories at the retreat, rapidly shifting the focus from "what if" to "what's next."
The following items are on the list:
$5.6 million in sidewalk improvements (with grants decreasing the town's financial obligation to only 20%)
$4.6 million for road and mobility upgrades on West Wilson Avenue, which are expected to be finished by November.
A 13,000-square-foot fire training center will cost $2.8 million, with a grand opening planned soon.
Mooresville Fire Station 6 is set to get $4.9 million in funding from the North Carolina Department of Transportation. 801, a 12,000-square-foot structure on the town's northeast side that will improve fire protection, is set to open in May.
The new police headquarters, which will be 50,000 square feet and open this summer, will cost $19 million.
To prepare the town's system for planned residential and industrial development, $20 million will be spent on a Wiggins Road waste treatment pump station, which is slated to be completed by Summer 2023.
Good news with an asterisk
The list of current and anticipated town expenditures for road construction, buildings, and programs rose, as did studies to discover the best way to spend money in the future, but the meeting ended with mostly positive financial news.
Deborah Hockett, the town's long-serving finance director, said the municipality had a healthy fund balance – a municipal "rainy day" account – that was roughly $28 million greater than town policy required.
She also stated that she will be arriving at 11 a.m. That morning, she learned that the municipality had gotten the highest possible AAA bond rating, allowing it to negotiate the most favorable financing arrangements.
Hockett, who stressed that the town was "in good position," then mentioned a five-year forecast of $35 million in planned municipal projects with no identifiable funding sources, which she concluded "may create a scenario where it may be necessary to consider issuing debt."
She also reiterated her intention to retire.
"Finances are quite solid," she said, "and I'm looking forward to passing this on and allowing them (the next finance director) to preserve this AAA rating."
Despite the fact that the community was aware of Hockett's plans, Hemann proposed that commissioners join him in chanting "AAA, Deborah must stay" to persuade her to rethink.
The group's appreciation paralleled an earlier exchange concerning Hockett, in which Hemann cited a conversation with Commissioner Bobby Compton, indicating the different basketball affiliations among town leaders.
"Someone dubbed her the Dean Smith of finance directors," Hemann remarked, quoting Bobby. "However, she appears more like Mike Krzyzewski to me today - she's wearing dark blue."
Disclaimer: This article was originally posted in https://www.lakenormanpublications.com/articles/future-i-77-exit-coming-down-the-road-other-projects-imminent/