Fun and Healthy St. Patrick's Day Recipe
Posted by Wendy Atherton on Wednesday, March 9, 2022 at 12:45 AM
By Wendy Atherton / March 9, 2022
Comment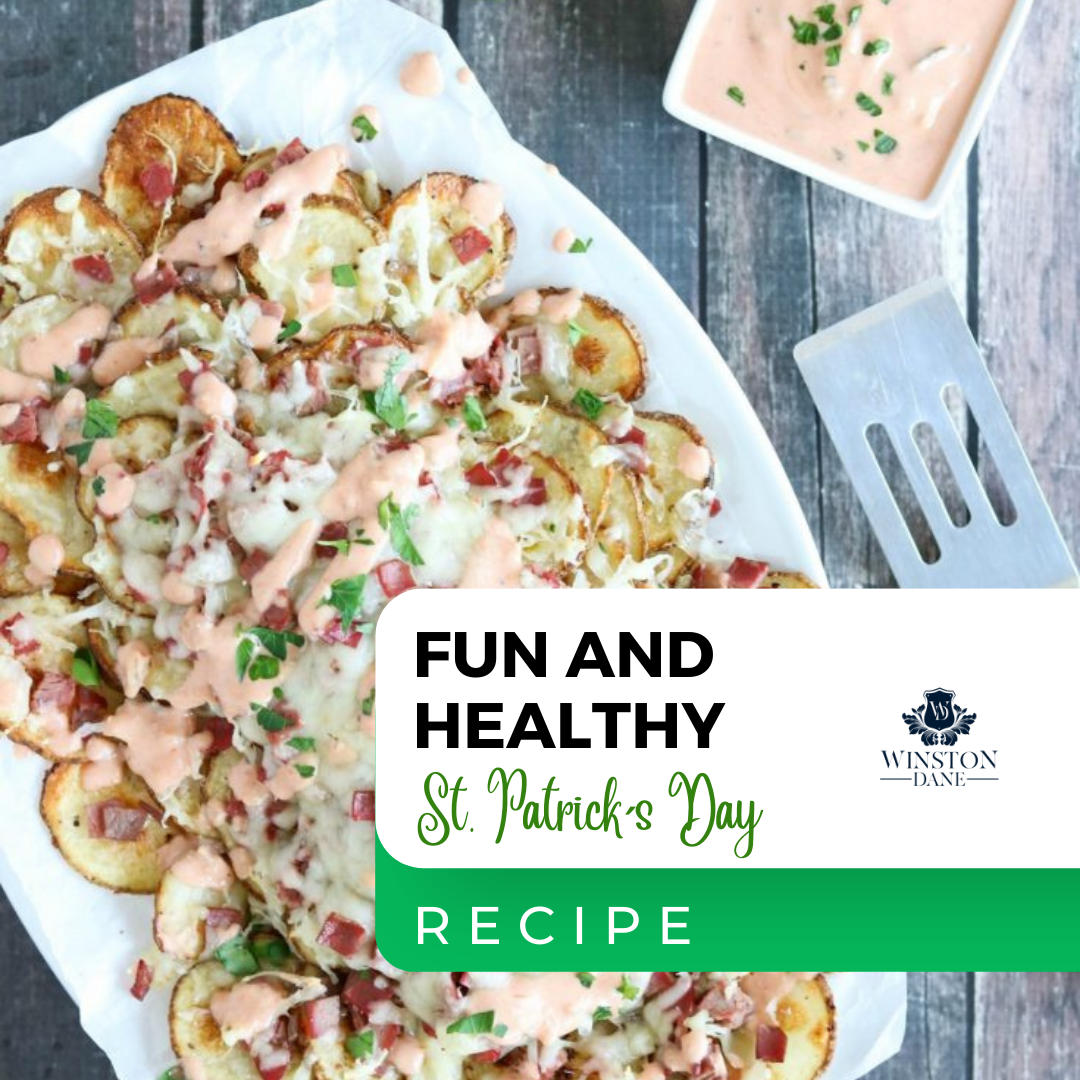 St. Patrick's Day may be both enjoyable and beneficial! (Which is unquestionably a stroke of Irish good fortune!) It doesn't have to be all greasy corned beef and drive-through Shamrock Shakes. Take a look at these delectable, healthy St. Patrick's Day recipes and health-ification hacks to see what we mean. ~
Even if we're not really Irish, we could all use a little luck from the Irish, right?!? And, whether or not you can trace your ancestors to the Emerald Isle, St. Patrick's Day is a fantastic excuse for a party.
You know how my family loves to take advantage of every opportunity to have a little fun! This is especially true on St. Patrick's Day. Shamrocks, pots of gold, lucky rainbows, and all things green, to us, sound like the perfect occasion for a party!
So I guess I shouldn't have been surprised to learn that we've shared quite a few fun (and, of course, nutritious) St. Patrick's Day recipes during the years we've had this blog. We've got plenty of suggestions to help make the day a little more festive, a little more of a celebration, from breakfast to lunch, snacks to dessert.
Reuben-Topped Irish Nachos
Typical Irish Nachos use tortilla chips for potatoes before being topped with Mexican-style nacho toppings. But our version of Irish Nachos goes even further... they're topped with the classic tastes of a Reuben sandwich! Easy to make and quite tasty (with a few healthy changes along the way)! This is a fun appetizer that everyone will enjoy! ~
Ingredients
Thousand Island Dressing:
2 1/2 tablespoons nonfat plain Greek yogurt
1 1/2 tablespoons ketchup (natural or organic, see note)
2 teaspoons sweet pickle relish (natural or organic, see note)
3/4 teaspoon white vinegar
1/4 teaspoon hot sauce (such as Frank's Red Hot)
1/8 teaspoon garlic powder
1/8 teaspoon onion powder
1/8 teaspoon kosher salt
Potatoes:
1 1/2 pounds russet potatoes, scrubbed
1 tablespoon extra virgin olive oil
3/4 teaspoon garlic powder
3/4 teaspoon onion powder
3/4 teaspoon kosher salt
1/8 teaspoon black pepper
Reuben Topping:
3 ounces extra-lean deli corned beef, chopped (see note)
1 cup shredded, reduced-fat Swiss cheese
1/4 - 1/3 cup sauerkraut (exact amount is personal preference), drained and gently pressed to remove extra moisture
finely chopped parsley (if desired), for garnish
Instructions
Preheat the oven to 475 degrees Fahrenheit.
Combine Greek yogurt, ketchup, relish, vinegar, spicy sauce, 1/8 teaspoon garlic powder, 1/8 teaspoon onion powder, and 1/8 teaspoon kosher salt in a medium mixing bowl. Cover and keep refrigerated until ready to use (can be made up to about two days ahead).
Cut the potatoes into 1/8"-thick slices (you can use a mandolin for this, but I prefer a chef's knife; the idea is to cut them very equally so they bake evenly.)
Toss potato slices with olive oil in a large mixing basin until evenly covered. Add 3/4 teaspoon garlic powder, 3/4 teaspoon onion powder, 3/4 teaspoon kosher salt, and black pepper to the potatoes. Toss one more to ensure that the spices are equally distributed. If you don't have a mixing spoon, you might find it easier to accomplish this with your hands.
Spread out the potato slices on two parchment-lined baking sheets, making sure they don't touch or overlap (see note).

Bake the potato slices for 12 to 14 minutes. If your potato slices aren't cut to 1/8" or aren't consistent in thickness, the baking durations will vary. Check them frequently: you want a warm, toasted, toasty bit of color on the bottom of your slices, but not to burn them.

If some of your slices are thinner than others, they may be cooked sooner, and you may wish to take them to a dish while the other slices continue to bake.

When the potatoes are done baking, place them in the center of one baking sheet, stacking them with corned meat, cheese, and sauerkraut as you go. Return the nachos to the oven for another 5 minutes to warm up the toppings and melt the cheese.
If desired, garnish nachos with parsley and serve with Thousand Island Dressing. (The dressing can be drizzled on top, served alongside, or both.)
Disclaimer: This article was originally posted at https://twohealthykitchens.com/reuben-topped-irish-nachos/