Experience the Best of Summer: Exciting Events in Lake Norman!
Posted by Phoebe Williams on Wednesday, June 7, 2023 at 9:18:54 AM
By Phoebe Williams / June 7, 2023
Comment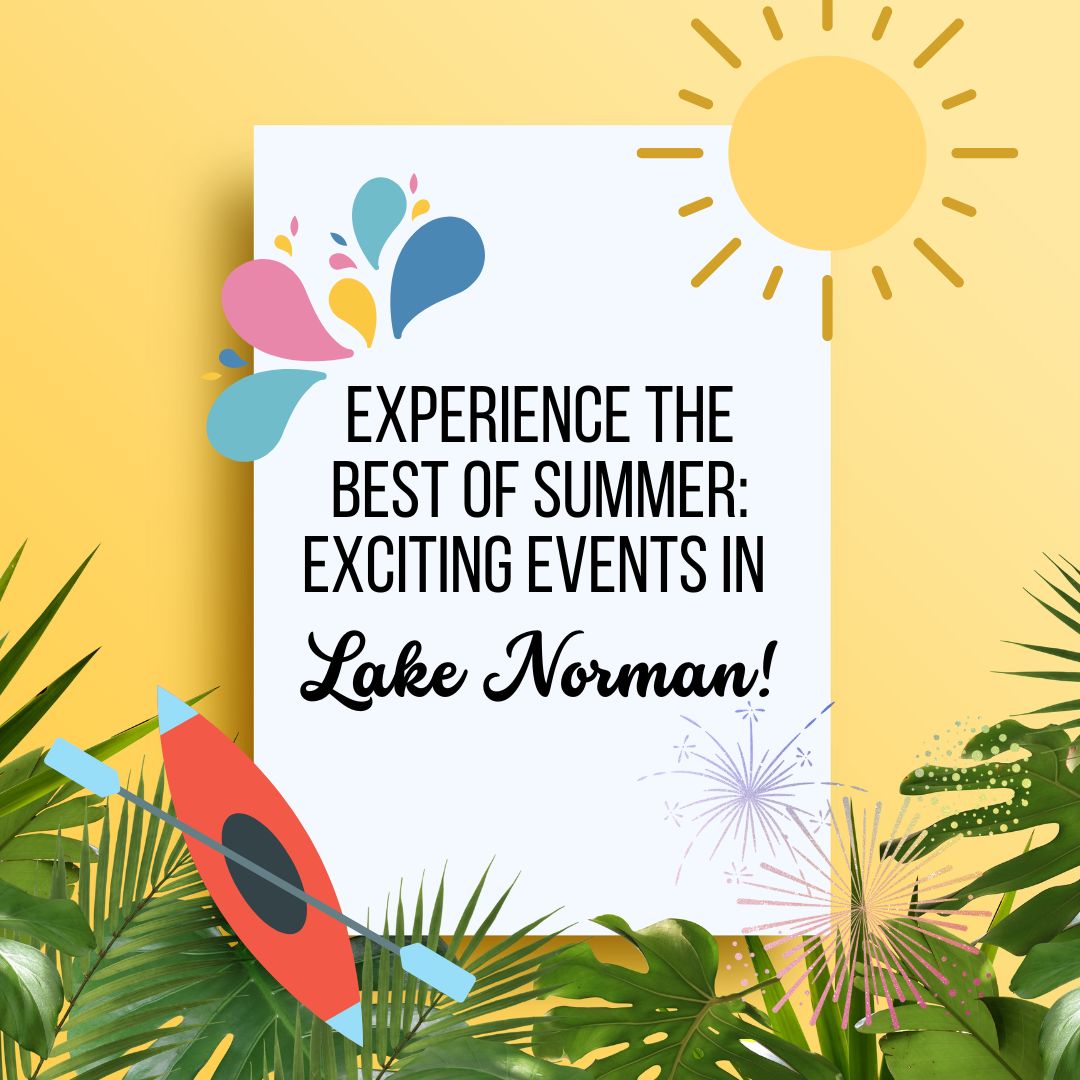 Get ready to savor the summer season in Lake Norman with a plethora of exciting events that will make your days even more memorable. From thrilling festivals to family-friendly activities, there's something for everyone to enjoy. Here are some must-attend summer events in Lake Norman:
Lake Norman Farmers Market: Dive into the vibrant local food scene at the Lake Norman Farmers Market, where you'll find fresh produce, artisanal goods, and delectable treats every Saturday. Support local farmers and artisans while discovering the flavors of the region.

Summer Concert Series: Groove to the rhythm of live music at the various summer concert series happening throughout Lake Norman. From outdoor amphitheaters to waterfront stages, these concerts offer a perfect blend of music, relaxation, and good times for the whole family.

Water Sports Extravaganza: Dive into thrilling water activities that Lake Norman is renowned for. Rent a boat, jet ski, or paddleboard to enjoy an adrenaline-pumping adventure on the sparkling waters. Don't forget to bask in the sun on the lake's sandy beaches, creating unforgettable summer memories.

Fourth of July Celebrations: Celebrate Independence Day in style with fireworks, parades, and festivities that light up Lake Norman. Experience the vibrant patriotic spirit as the community comes together to honor the nation's birthday with spectacular displays and family-friendly events.

Outdoor Movie Nights: Enjoy the cool summer evenings with outdoor movie screenings in Lake Norman. Grab your blankets, lawn chairs, and snacks to relax under the stars while watching classic films or the latest blockbusters.

Food and Drink Festivals: Indulge your taste buds at the diverse food and drink festivals happening in the area. From craft beer festivals to seafood extravaganzas, these culinary events offer a feast for all the senses.

Lake Norman Greek Festival: Immerse yourself in the rich Greek culture at the annual Lake Norman Greek Festival. Enjoy traditional music, dance performances, and mouthwatering Greek cuisine that will transport you to the Mediterranean.
Make the most of your summer in Lake Norman by immersing yourself in these vibrant and engaging events. Whether you're seeking adventure, entertainment, or culinary delights, Lake Norman has it all. mark your calendars and get ready for an unforgettable summer experience!