Escalating Dangers of Home Renovation Frauds: Spot and Stop Them with these 5 Telltale Signs
Posted by Phoebe Williams on Friday, August 4, 2023 at 7:16:53 AM
By Phoebe Williams / August 4, 2023
Comment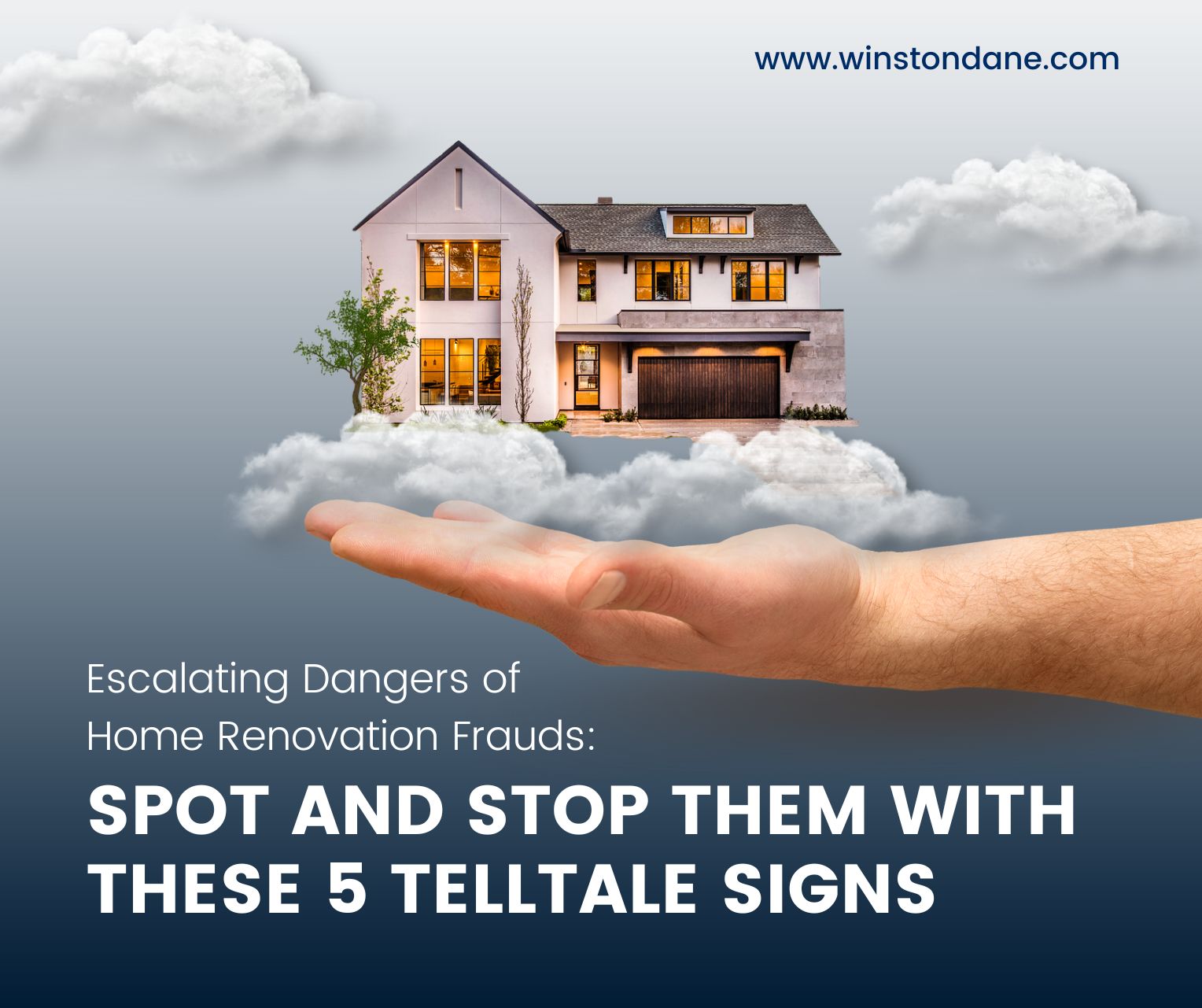 A recent study revealed that contractor scams have affected 1 in 10 homeowners. As professionals in the real estate industry, it becomes vital to guide clients toward reliable service providers to help them avoid falling into such traps. This is especially important today when the demand for home improvements, specifically for kitchen, bathroom, and outdoor renovations, is soaring.
Contractor scams have led to substantial financial losses for homeowners, sometimes running into thousands of dollars. JW Surety Bonds, in a recent survey conducted among approximately 1,000 Americans, found that the average loss due to a contractor scam was $2,426. The survey identified Baby Boomers (15%) and Millennials (13%) as the age groups most susceptible to such scams.
Identifying the Red Flags
The study also identified five warning signs of a possible contractor scam:
The contractor's work is subpar or incomplete, failing to meet the agreed standards (63%).
The contractor has a pattern of tardiness or misses appointments without valid reasons (40%).
The contractor imposes unexpected charges or fees that were not initially discussed (26%).
The contractor is not transparent, avoids answering questions, or is evasive about progress updates (25%).
The contractor does not provide a written contract, or the contract provided lacks specific details about the job and its costs (13%).
How to Protect Yourself from Contractor Scams
Maddie Weirman, a representative of JW Surety Bonds, suggests several precautionary measures to steer clear of contractor scams:
Verify the contractor's license and insurance: Weirman advises not to hesitate to ask for proof of insurance. Hiring bonded and licensed contractors can give homeowners an added layer of protection, as surety bonds offer financial security against contractor scams.
Insist on a comprehensive written contract: Weirman emphasizes that the contract should include the contractor's personal and professional details, as well as clear timelines for the project's commencement and completion.
Avoid paying the entire amount upfront: While it's common to pay a deposit, Weirman advises homeowners not to settle the full amount until they are entirely satisfied with the completed project.
In conclusion, as the home improvement industry continues to thrive, the prevalence of contractor scams also appears to be on the rise. Recognizing the warning signs of these scams is an essential step toward prevention. Real estate professionals can play a pivotal role in guiding their clients through this process by recommending trusted and reliable service providers.
By encouraging homeowners to carry out their due diligence, insisting on comprehensive written contracts, and cautioning them against paying the full amount upfront, professionals can help protect their clients from becoming another statistic in the growing trend of contractor scams. After all, a well-executed home improvement should bring joy and added value to homeowners, rather than unnecessary financial loss and distress. Stay informed, be vigilant, and ensure your home improvement journey is a successful one.
Disclaimer: This article was originally published at https://www.nar.realtor/magazine/real-estate-news/sales-marketing/5-signs-of-a-home-improvement-scam?utm_term=42FBD845-CB2B-4799-99C8-D863DA14F1D4&utm_campaign=3BFA9068-DFBC-477B-BC94-C168B9A999F1&nwsltr=navnar&utm_content=E07DCD88-9487-4560-A98C-D61CA4615020